OUR MISSION IS SIMPLE
NOTRE MISSION EST SIMPLE
With over 16 years of professional automobile sales experience, Auto Caspian provides the highest rating in customer satisfaction with its quality pre-owned vehicles followed by outstanding after sales service. If we don't have your car of preference we will do our best to accommodate you as fast as possible. Come visit our showroom or call us today to see for yourself!
Avec plus de 16 ans d'expérience professionnelle dans la vente d'automobiles, Auto Caspian offre la plus haute cote de satisfaction de la clientèle avec ses véhicules d'occasion de qualité, suivie d'un service après-vente exceptionnel. Si nous n'avons pas votre voiture de préférence, nous ferons de notre mieux pour vous accueillir le plus rapidement possible. Venez visiter notre salle d'exposition ou appelez-nous dès aujourd'hui pour voir par vous-même!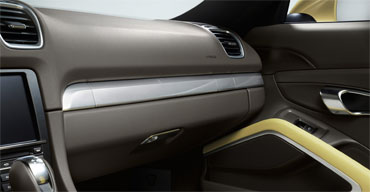 WHY CHOOSE US?
POURQUOI NOUS CHOISIR?
Our vehicles are inspected & comes with a minimum of 12 months warranty or 20 000 km (Canada & US)

Nos véhicules sont inspectés et sont livrés avec une garantie minimale de 12 mois ou 20000 km (Canada et États-Unis)

Providing the best customer experience before and after sale

Offrir la meilleure expérience client avant et après la vente

Competitive pricing

Des prix compétitifs

In-House financing plans first, 2 & 3 credit chance

Plans de financement 1, 2 et 3 chances de crédit

Available for 1st, 2nd & 3rd chance credit (Bad Credit, New Canadian Citizen, …)

Disponible pour 1e, 2e et 3e chance au crédit (mauvais crédit, nouveau citoyen canadien,…)

Member of AMVOQ (Association des Marchands de Véhicules d'Occasion du Québec)

Membre de l'AMVOQ (Association des Marchands de Véhicules d'Occasion du Québec)

Mechanical inspection report of Min. 70 point

Rapport d'inspection mécanique du min. 70 points

Debit, Visa & Master card